Swans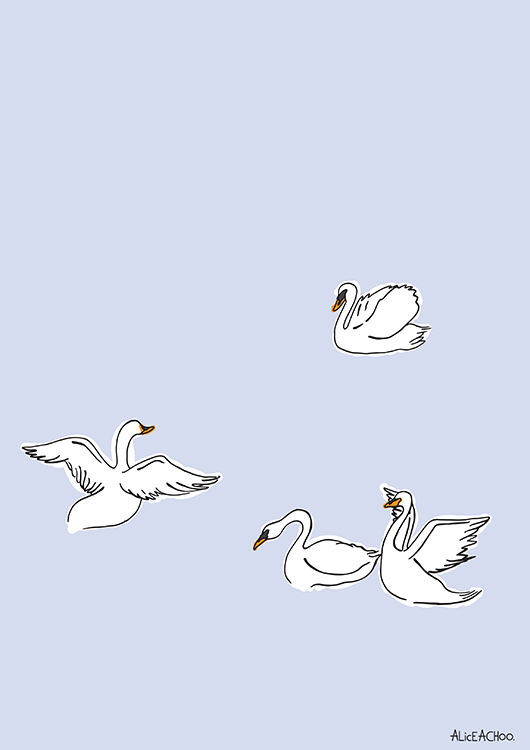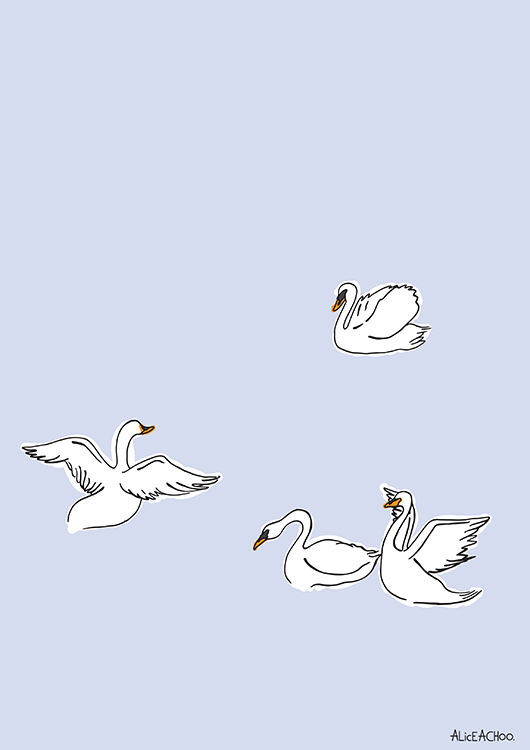 Swans
Fine art, archival standard print.
Printed on 305-308gsm, 100% white cotton paper, acid free.
Individually signed and numbered.
Unframed. Please allow 2 weeks for delivery as prints are made to order.
Artworks are packaged with care.
---
My ugly duckling thoughts fumbled
Unfolding into swans
And my cheeks - they ached from silly smiling
Did you realise that sitting beside you was when I began to think beautifully again?